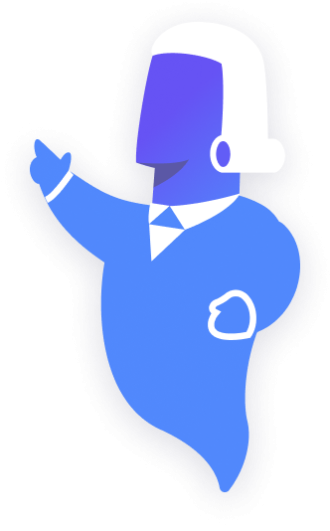 Virtual AI Legal Assistant
Combining blockchain (and the concept of intelligent contracts), AI (such as IBM Watson components, Microsoft's CLU, OpenAI's ChatGPT and GPT-4), and natural user interface, VAIOT will introduce its AI Legal Assistant to the market providing automated legal services to the users. Cheaper, faster and in a fully transparent manner Focusing on law firms, businesses and individual consumers the AI Legal Assistant works following certain assumptions:
Effortless communication with technology via a natural user interface makes requesting and obtaining certain legal services, such as creating contracts, as easy as having a conversation.
Simply answer a few questions and your contract will be generated automatically, both in a traditional, written, ready-to-sign form, and as a digital contract, based on the blockchain.
No legal or technical knowledge is required.
VAIOT utilizes a vast database comprising the legal codes and best practices specific to each supported region.
Designed for both law professionals and everyday consumers.
Allowing businesses and consumers to benefit from AI-Driven Legal Research: assisting users in researching and analysing various documents such as regulations, and legislation relevant to a given legal issue and providing summaries of relevant laws and regulations or answering complex queries on formal matters.
Enabling AI Legal Documentation Creation: preparing customised agreements based on AI Assistant's database including non-disclosure agreements, service agreements, contracts of employment, and purchase/sale of goods contracts.
Offering AI Contract Analysis: analysing agreements and legal documents provided by the user, highlighting crucial elements, and giving suggestions on how to change certain clauses, paragraphs, and other parts of the agreement that do not align with the best practices.
Providing corporate services such as AI KYC/Due Diligence Support: the AI assists businesses in conducting KYC checks and due diligence processes, potentially improving efficiency and reducing human error.
And many more…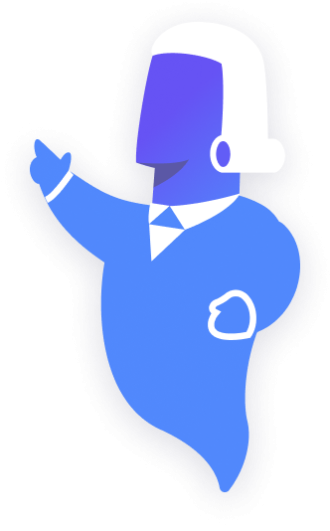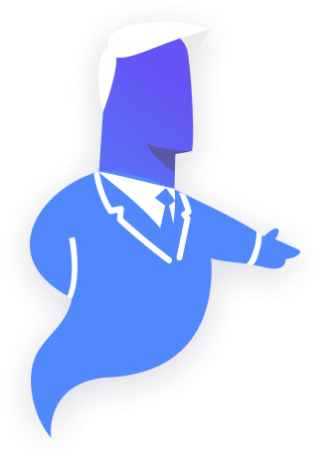 AI-backed Digital Service Distribution Channel
As customers expect easier, quicker, and cheaper solutions as well as new digital channels for buying services and conducting instant transactions, VAIOT offers the Virtual AI Assistant to meet those expectations.
The personal assistant functionality with a natural user interface offers a new level of customer experience.
Users can easily purchase your products and services or communicate with you digitally through an automated service distribution channel.
The customer simply makes his request to the AI assistant and provides input data as requested – the technology takes care of the rest.
As an efficient and innovative channel for sales, marketing and customer service, the Virtual AI Assistant simplifies business processes and reduces costs for both enterprises and consumers.
Blockchain provides an additional level of security, protecting customer interests.
Targeted industries
VAIOT will become indispensable for multiple industries. Imagine your clients opening an intuitive application where the Virtual AI Assistant, capable of understanding both speech and the written word, suggests a suitable product or service based on the customer's needs, quickly and effortlessly.
VAIOT will initially focus on:

Insur Tech

VAIOT will allow customers to buy a variety of services including, for example, car or travel insurance. Thanks to the AI Virtual Assistant, VAIOT will be able to support purchase decisions and sales processes, creating a brand new service distribution channel.

Legal Tech

The Virtual AI Legal Assistant will be offered to end users in three different models – B2B, B2C and B2G2C. B2B model at VAIOT is offered to businesses that wish to benefit from technological support in their daily legal and formal processes. Whether it's a law firm trying to reduce expenses and save valuable time of its employees, or a medium-sized company with a small, overloaded legal department, VAIOT's AI Legal Assistant will provide support in generating legal documentation and analysing various legal and formal queries based on its extensive database. In the B2C model, VAIOT will offer legal services to individual customers allowing them to simplify the process of preparing and analysing legal and formal documentation, seeking legal and administrative information making basic legal support more affordable and save money on lawyers while having an instant access to legal support. The AI Legal Assistant will act as a tool for the consumers to allow wider B2C and C2C transactions, supported and secured by VAIOT's Intelligent Contracts, both traditional, printable, and digital, secured by Blockchain. VAIOT's AI Legal Assistant engine will also be implemented for various public administration processes and citizen services in different EU countries through a cooperation with local authorities (B2G2C model). That way citizens will benefit from the automation and ease of use of the AI Assistant while dealing with all sorts of formal and administrative matters.