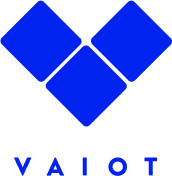 VAIOT combines Artificial Intelligence and Blockchain to develop a portfolio of business-oriented Intelligent Virtual Assistants serving both consumers and business as a new, digital channel for selling and delivering products and services as well as making transactions. VAIOT is a personal assistant available on mobile devices via a simple natural user interface (e.g., voice conversation) providing:
AI-based legal services such as intelligently creating custom contracts (both printable, traditional written contracts, and digital versions, securely stored on the Blockchain).
An intelligent, digital channel for B2C and C2C transactions between the users with incentive programs utilizing VAIOT's Blockchain and VAI Tokens.
A novel, intelligent service distribution channel for businesses that empowers them to adapt to modern customers and business environment by providing new ways of accessing services.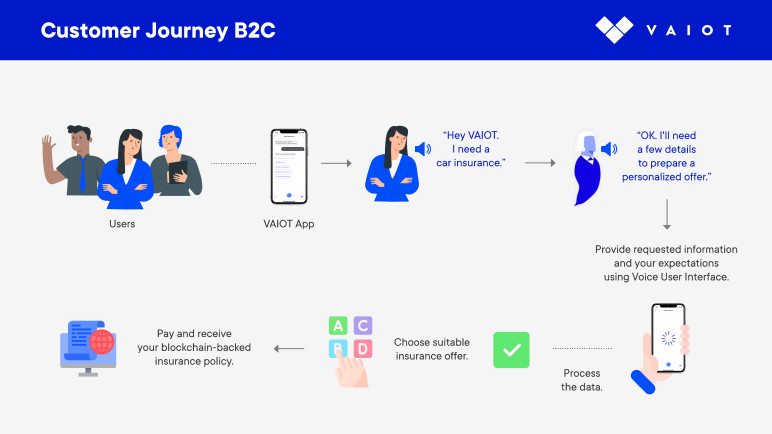 VAIOT serves both businesses
and consumers
General
High availability (24/7/365) and easy access to services and distribution channels as well as almost immediate contract generation.
Enhanced user experience due to the utilization of a personal assistant with a natural user interface.
Advanced security thanks to blockchain and cryptography.
New data-gathering tools for enterprises.
Greater speed and efficiency of both business and daily operations thanks to automatization and natural user interface.
Virtual AI Legal Assistant
Provides faster and more affordable legal services, instantly available to a wide customer base.
Creates quality contracts (both printable and ready-to-sign, as well as highly secure blockchain-based digital versions), replacing uncertain, risky contract templates and expensive, time-consuming legal services.
Automates basic legal processes, reducing costs, increasing efficiency and allowing legal professionals to focus on more advanced tasks.
Allows for gradual digitization of contracts on the blockchain, matching the pace of digital transformation in the legal sector and enhancing traditional, written contracts with additional security, transparency, and the introduction of execution rules.
AI-backed Digital Service Distribution Channel
A brand new, AI-based digital channel for marketing, sales, distribution and communication, enabling a whole new level of personalized customer service.
Reduced operational costs for businesses thanks to process improvement and automation.
The personal assistant supports the acquisition of goods and services tailored to the specific user, i.a. by suggesting best offers.
The recordation of transactions on the blockchain allows for non-repudiation, greater transparency, and increased security.